Some cheap items carry more value than one would think. When I say cheap, I mean cheap; take one dollar for an example. You would be surprised to know that such items carry great value by being useful. Anyone can find these products at Dollar Tree stores all over the country. 
If you are interested in the products that I am talking about, then continue reading.
Here is a list of some very needful one dollar items from Dollar Tree.
Paper Towel Holder
Are you aware that you can use a paper towel holder as a holder for scrunchies? This gadget will work wonders for keeping all those hair accessories in one place.
Cucumber Gel Eye Pads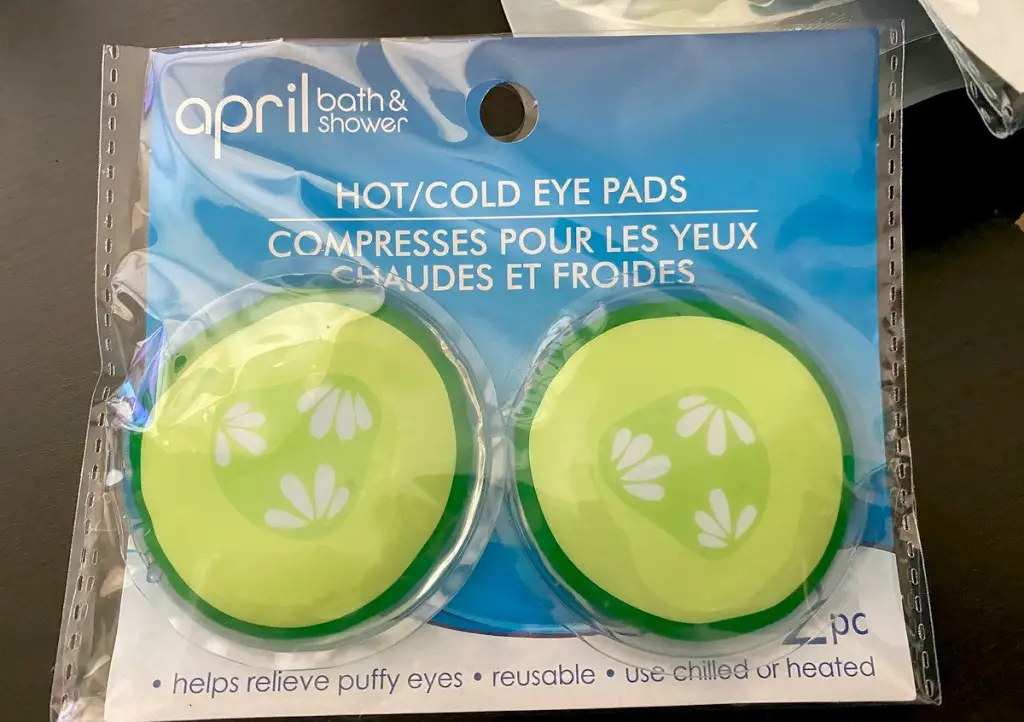 They say beauty is in the eye of the beholder, and these gel pads are known for removing the puff from around the eyes. A cheap and useful way to make a spa day costs much less. 
Jade Facial Roller
Treat your face to this very cheap and easy to use facial roller product. The Jade facial roller is known to stimulate the blood, which can make the skin appear brighter. It can help persons to help with sinus problems.
Contact Paper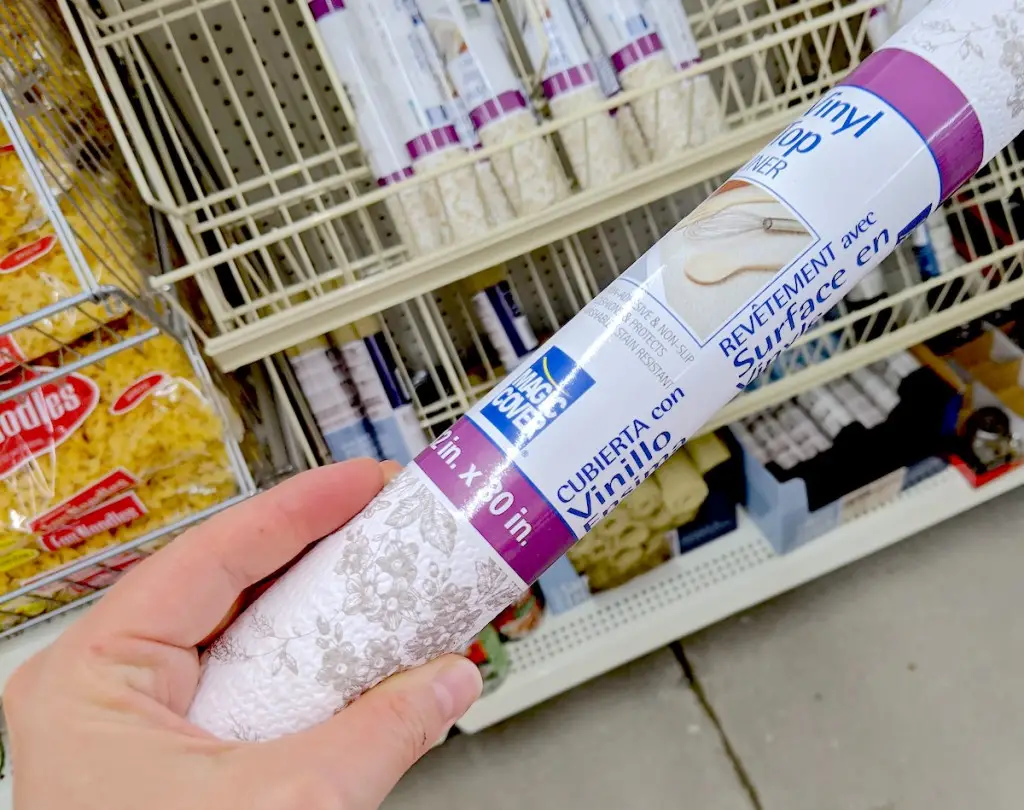 Cleaning is always on the to-do list of any homeowner. Cleaning cupboards and shelves can be a nuisance, but not with contact paper. This cheap alternative will make cleaning a breeze with its sticky surface.
Lid Covered Storage Bins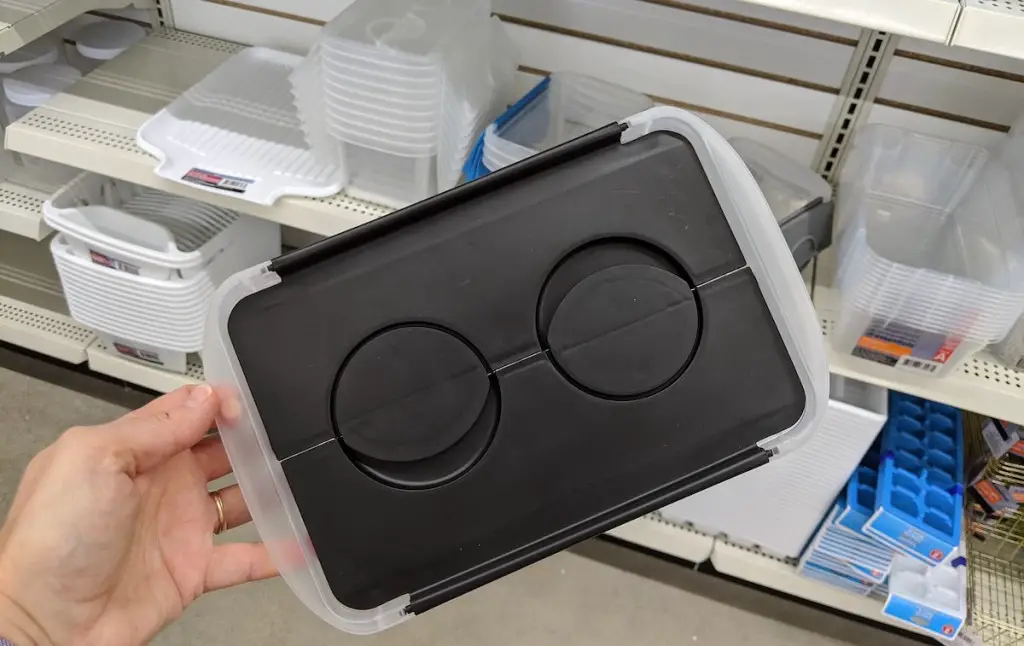 Storage is a big deal for pretty much everyone. A cost-effective and straightforward way to store items you want to keep is with storage bins. Dollar tree storage bins are excellent with the lids that allow you to stack many containers on each other.
Silver Serving Tray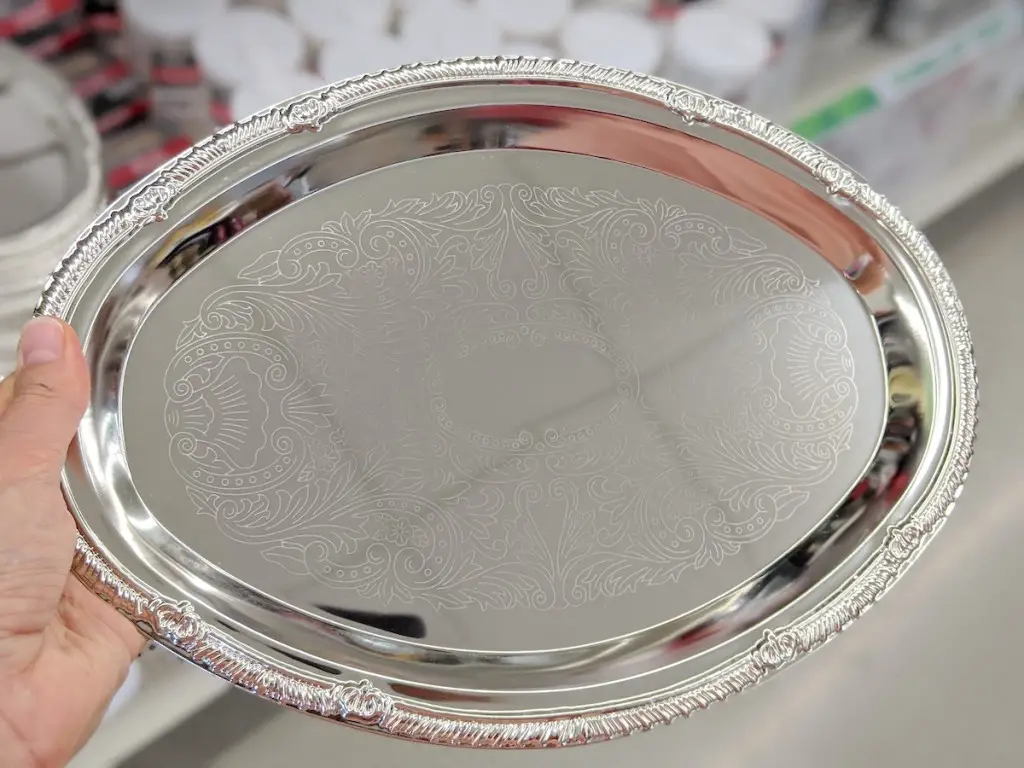 The serving tray is an iconic part of any party; no party is complete without something to serve your guests. The silver serving tray from Dollar Tree is a classic item that is multipurpose; use your imagination. 
The nickel tray is a gorgeous piece of decoration. 
Stemless Wine Glasses
The Dollar Tree has a variety of wine glasses; the stemless version has a very sophisticated look. These glasses could beautify your cabinet for one dollar each. Remember that these glasses can serve other purposes as well.
Faux Flowers
Faux flowers are great for decorating. If you have a good imagination, these flowers can beautify the home or even an event that requires decorations to make a statement. The Dollar Tree is where it is at for a cheap alternative.
Dog Poop Bags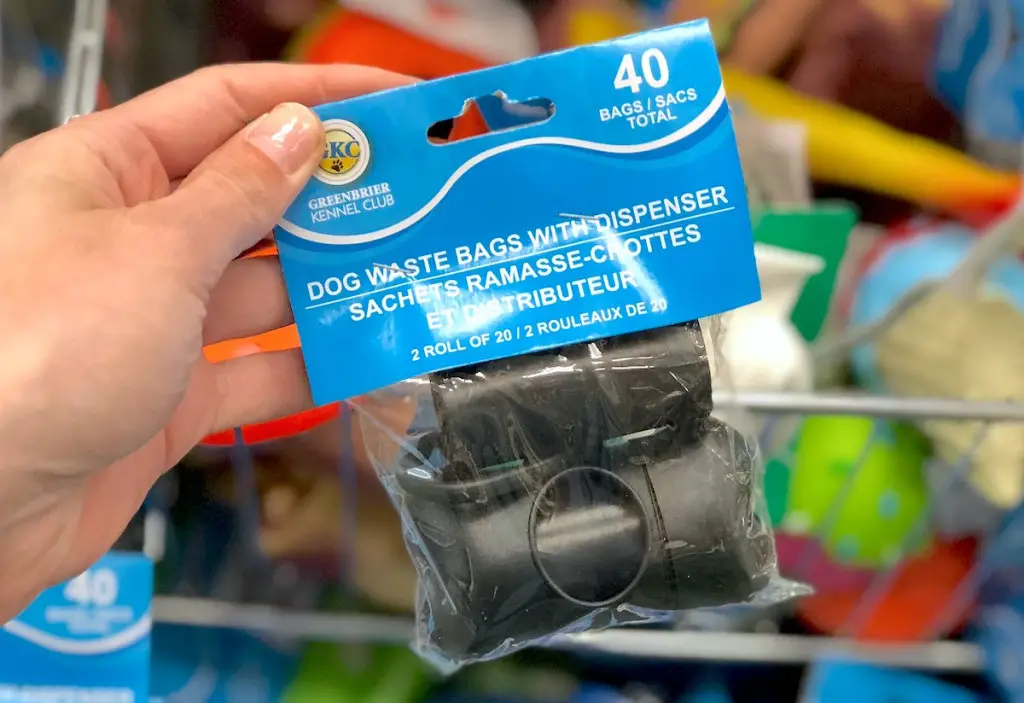 Dog lovers will find these bags a cheap way to keep the place clean after their dogs relieve themselves. These dog poop bags are necessary for those who love to walk their dogs and not have to worry about leaving a mess.
Silicone Dressing Containers
Containers are always useful as they make storing and traveling with liquids and powders easier. Silicone dressing containers from Dollar Tree are cheap and make a handy item to have on hand. 
Command Hooks Knockoffs
Command Hooks are great gadgets to help with hanging. Pictures on walls, clothing, and more, these hooks work great. Dollar Tree has a knockoff that will do the job for less, great news.
Collapsible Storage Containers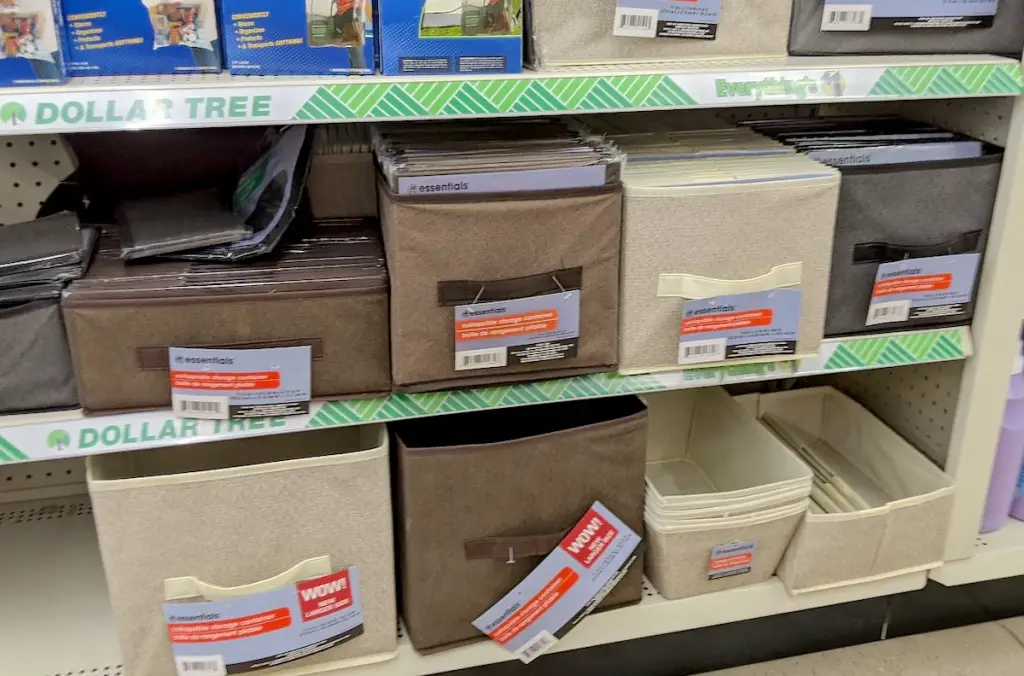 It always seems as though one can never have enough storage space. These containers are great since they can fold away easily when not in use and hold plenty of material when in use. This container is an ideal solution for those looking for storage solutions.
Magnetic Tins
The Dollar Tree sells some very cheap magnetic tins that are very useful. You can use these tins on the fridge and stove, and other metal surfaces. Magnetic containers are handy, and once you understand their capability, they will serve many purposes in the home.
Drain Snake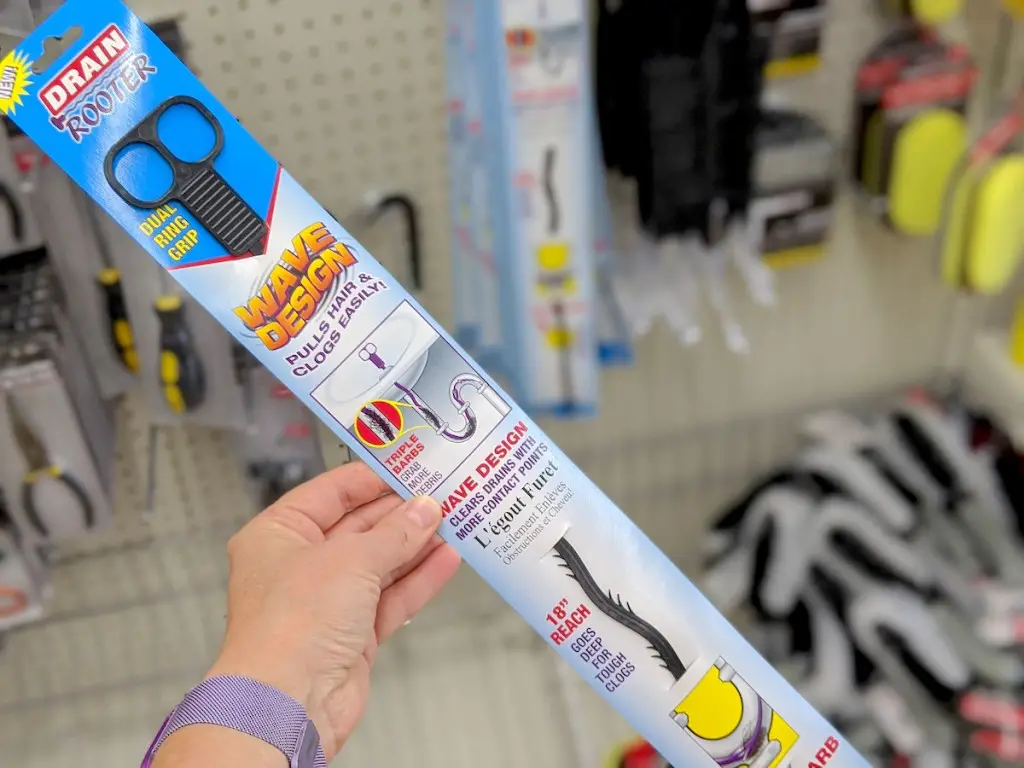 Most of us, at some point, experience a clogged drain. It can be problematic and an unwanted occurrence. The snake drain from Dollar Tree is a great way to fix the problem. Another cheap alternative to keep your drain free from clogging. 
Plastic Storage Containers
Once again, storage is a big deal for anyone who loves to buy and keep stuff. These plastic storage containers from the Dollar Tree make an ideal storage choice for small items. These containers are great for storing multiple little things of the same kind and even those very different from each other.
I hope these fantastic Dollar Tree products are just what you are looking for as they are known to be very useful and necessary to have. Be sure to add them to your list of necessities if you haven't already.