The dollar store is perfect for buying all of your birthday party supplies. It doesn't make any sense overspending on these supplies when you can pick them up at your local dollar store for huge savings. Let's take a look at some of the best items you can buy at the dollar store for your party supplies.
Wrapping Paper
There are all kinds of wrapping paper available at the dollar store for your party supplies. There is a vast supply for boys and girls and neutral as well. Take a trip to the dollar store, and you'll find some excellent wrapping paper choices, and at $1 it's a bargain.
Yes, the quality may be a bit better in the retail stores, but for most gifts, you'll find that the dollar store quality is more than adequate.
Birthday Candles
Yes, you can pick up all kinds of birthday candles at the dollar store. They have single candles, the actual number based candles, and so much more. Instead of heading to Walmart or another retailer, take a Dollar Tree trip and pick up the candles for only one dollar.
There also some unique candles available as well in a variety of colors, so be sure to look around in more than one dollar store or shop online if you want even more variety.
Streamers
If you're looking to add some pizzaz to your birthday celebration, then you can get pick up some streamers and banners. You can get full banners that say Happy Birthday or plain colored streamers that will improve your birthday party decorations' overall decor.
These streamers are perfect for making the party area look like it's been professionally designed, but you're doing it at a bargain-basement price.
Disposable Silverware
You can get packs of disposable silverware for only $1. They come in different colors as well, so they can match the color scheme of your party. If you visit other stores, you'll surely pay more than one dollar, and the quality is pretty much the same.
It should go without saying that this is an absolute steal, and just makes sense.
Themed Birthdays
You can buy birthday party themes that are perfect for your kids. The Dollar Tree currently has comic book themes, unicorn themes, just to name a few. Whether it's a party for a boy or girl, you'll find some cool party themes you can use. The themes are updated each year as well, so you can always have a different theme the following year. There are many to choose from.
Party Favors
When throwing a party, you'll want to have some party favors, and the dollar store is the perfect store to do that. There are plenty of toys you can choose from that can act as party favors for the guests. You can choose from items such as hot wheels, barbies, bubbles, and so much more.
Birthday Balloons
There are number based balloons, happy birthday balloons available to purchase at the dollar store. Many of them even come inflated, so you wouldn't need to inflate them at a later date. The perfect way to make your party "pop" without having to spend a lot of money.
On a side note, you can also get water balloons for some outdoor fun as well.
Cake Stands
You can purchase cake stands for only $1 at the dollar store. You won't find this kind of deal anywhere else, so take advantage of it. There is no point in paying for a cake stand. Be sure though that your cake actually makes the size of the cake stand, as if your cake is too big, it would simply be a waste, even if it's just one dollar.
Candy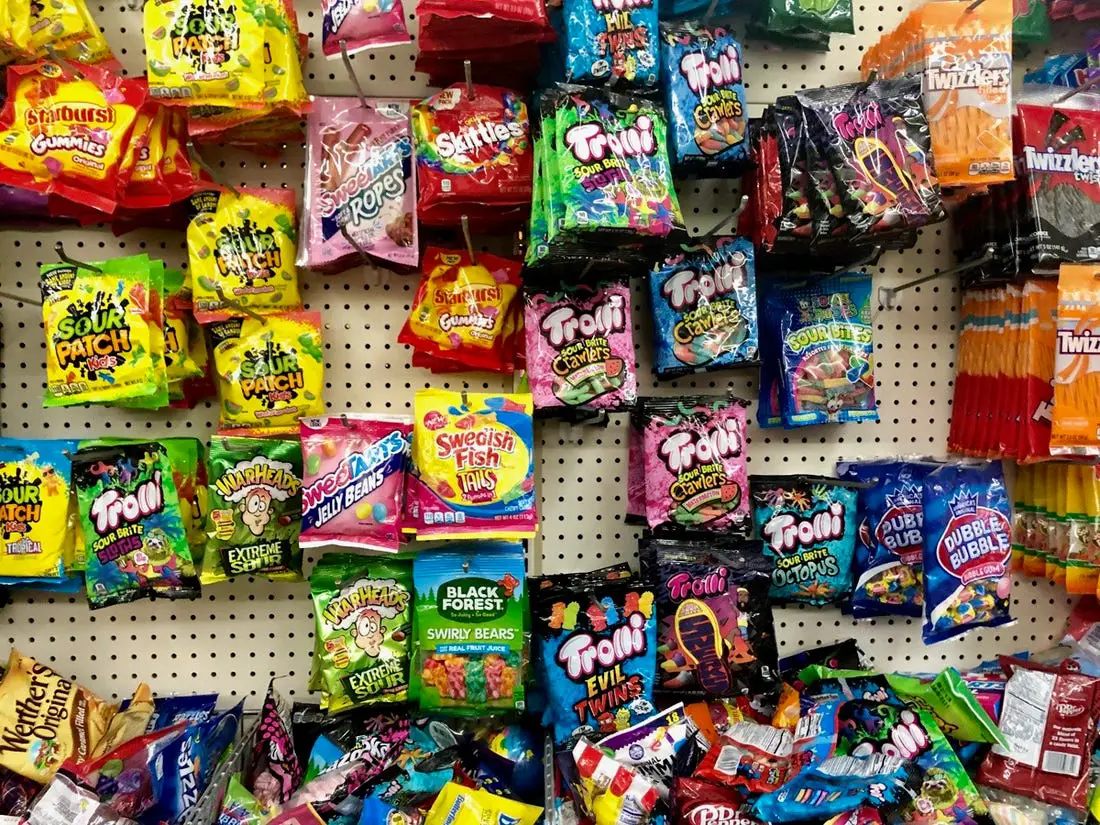 A party is not complete with some candy for the kids, and you'll find all kinds of candy at the dollar store. Instead of paying $5+ per bag, get loads of candy from the dollar store. Many are the same name-brand candy you'll find in regular retail stores.
Party Cups
Get your one-time-use cups from the dollar store. They aren't too fancy, but they are efficient and a great way to save money. If you purchase these cups elsewhere, then you're only paying too much.
These are just a few of the items that you can find at your local dollar store. It just makes sense to get these items for only a buck.