With growing inflation, the dollar store is a great place to shop for many food items while not being too heavy on your pocket. So, who wouldn't want to profit from this opportunity? Everyone wants to save money. Whether it is your local dollar tree or family dollar, you can expect big savings by shopping at the dollar store.
Below we will be highlighting 12 food items that you should buy on your next visit to the dollar store.
Candy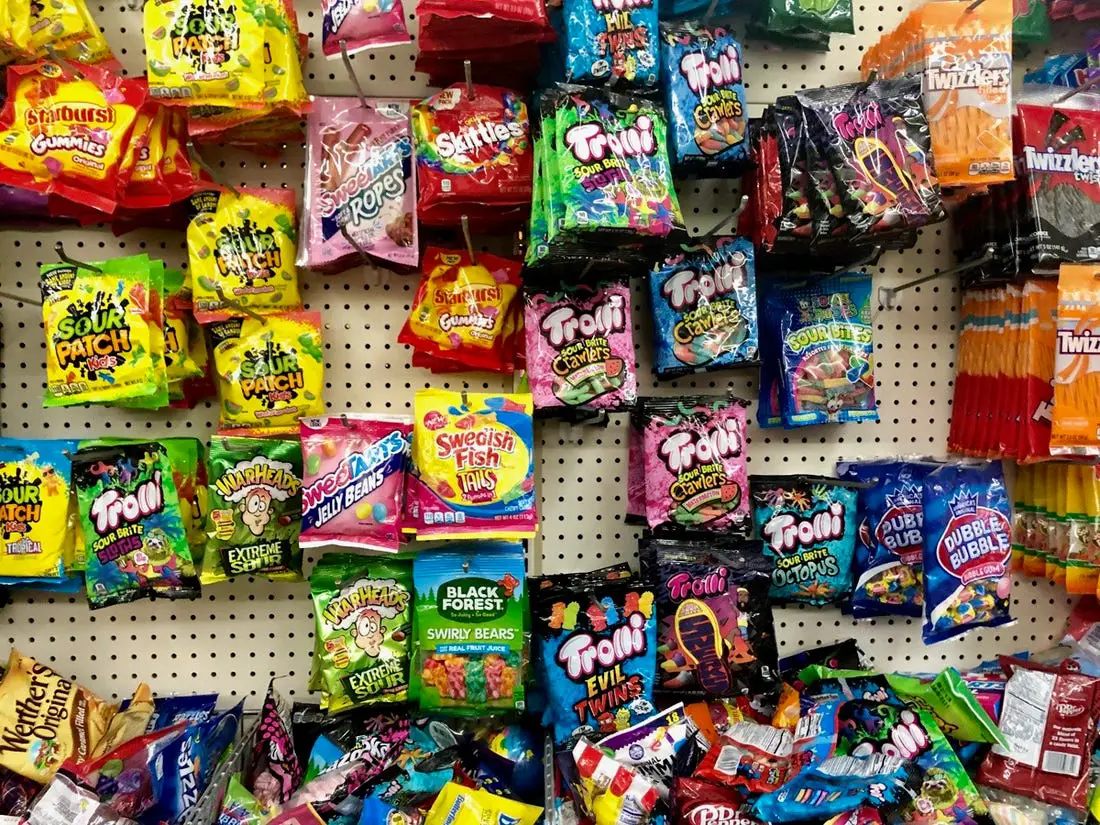 If you have a sweet tooth and like to nibble on candy while watching a movie, then you should head towards your nearest dollar store. Instead of spending money on expensive movie theater candy, then buy them from the dollar store instead. You can also find awesome candy to give away at Halloween as well. One dollar stores can provide you excellent deals on candy.
Condiments and Spices
If you enjoy cooking, then the condiments and spices aisles are screaming your name. A chef knows how even a single condiment can help to enhance the flavor of a dish. So head out and grab those mouth-watering condiments even if you only need a small amount.
Ramen Noodles
Ramen Noodles is a great and delicious way of having a quick meal. All the anime lovers try Ramen Noodles not just because of it being delicious but also because of its cheapness. Some people like them served as is, but you can also add some fresh vegetables, shredded cheese, or meat, and you won't go disappointed.
Pastries Mix
What about those who love breakfast pastries? When you crave pancakes in the morning, where do you go? The dollar store has got you covered. There is a wide variety of pancake making mixtures, cake mixtures, and even brownie mixture ready to be made. Many other baking products are quick to cook and light on your pocket.
Chicken Broth
You don't always have time to make original chicken broth. Liquid gold is essential for soups and stews. And let's face it, it takes a minimal amount of time to make soup if you have readymade broth at your disposal.
Pasta
Pasta is everyone's favorite, whether Alfredo or Pesto, everyone loves a spoon full. Dollar stores provide you great deals on different types of spaghetti, lasagna, and other shaped macaroni products. Why miss the opportunity of stocking up at a low price. Enjoy creamy mac and cheese or delicious lasagna.
Coffee and Tea
Every house has a jar of coffee or tea or both. I think there's hardly anyone who wouldn't like either one of these two hot beverages. Both are pain killers and they can help you relax. It is a must once when you come home from a long hectic day. Both coffee and tea can be found in the dollar store with unlimited variety.
Frozen Fruits and Veggies
Monotonously working in an office for six to eight hours doesn't give you much time to cook. There are other errands of the day, like cleaning, washing, or even meeting a friend. Frozen fruits and veggies can really help ensure you get your nutrition without spending time slicing and dicing. Healthy and easy to cook, frozen veggies and fruits are the best options for anyone on a budget or short on time.
Oatmeal
During a busy day, oatmeal has proven to be a reliable go-to breakfast. Oatmeal is full of fiber and can be made in less than two minutes. Throw some fruit in your bowl, and you will have a nutritious breakfast even at the eleventh hour. There are a variety of oatmeal brands available at the dollar store.
Canned Beans
Don't ever overpay for canned beans. Not only are they cheap, but also packed with protein. They are perfect as a snack or as a side dish to any meal that you are preparing.
Snacks
We all love to snack on chips and biscuits while watching a movie, having a party, even if you are reading a book. Trail mixes, pretzels, popcorn, and crackers are a must-have. There is no such thing as too many snacks, and the dollar store is your best option for getting them.
Canned sauces
You will find all kinds of sauces at the dollar store that will go perfectly with any dish you are looking to prepare. These sauces add great flavor to your food, and at only one dollar, it is an absolute bargain.
These are just a few of the items you can find at your local dollar store that you should definitely take advantage of when you have the time. So, instead of overspending on snacks, sauces, and pasta, buy them from the dollar store for huge savings.
You will be amazed at the amount of money you can save by shopping for specific food items at the dollar store. So the next time you're in the mood for a snack, take a trip to the dollar store instead of your local supermarket.