We all love to give a thoughtful gift, because there's a special kind of joy in seeing someone's eyes light up when they open the perfect gift. Most of us are on a budget, though, and some months it seems like there's an event every weekend that requires a gift. That's where the dollar store comes in. There are gift items at the dollar store that can put smiles on the faces of recipients without emptying your wallet. We searched the shelves and found the perfect list of gifts they'll never know came from the dollar store.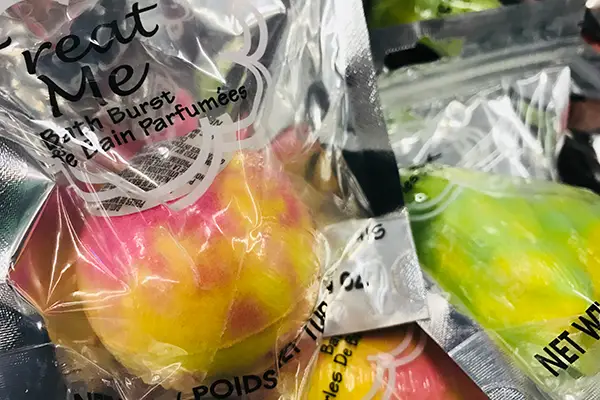 1 – Bath Bombs
Everyone loves to be pampered, and nothing is more pampering than a nice long soak in a piping hot bath. Bath bombs can take a good bath to the next level and the dollar store has bath bomb selections you'll swear belong in a swankier boutique. So if you'd love to give someone the gift of a fizzy, soothing bath in the beautiful aromas of a quality bath bomb, the dollar store is the place to go.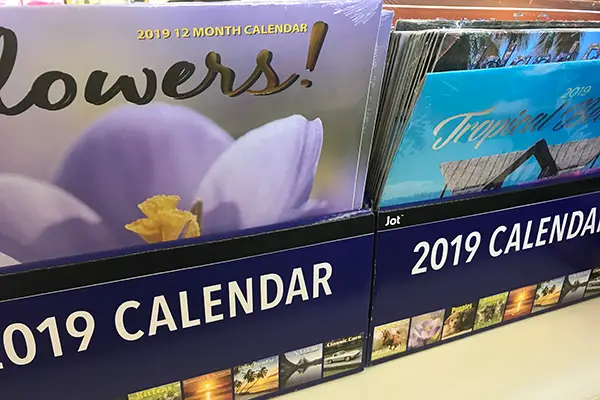 2 – Calendars
We all need a calendar on the wall, and that's why they make a great gift. At least you're getting someone something they can use. But rather than shell out $15 at the book store, save the money and shop for a beautiful full color photo calendar on the dollar store shelf. There's usually a big selection with many different kinds of photos from fuzzy animals to beautiful landscape scenery. The best part is, they'll never know you saved the cash!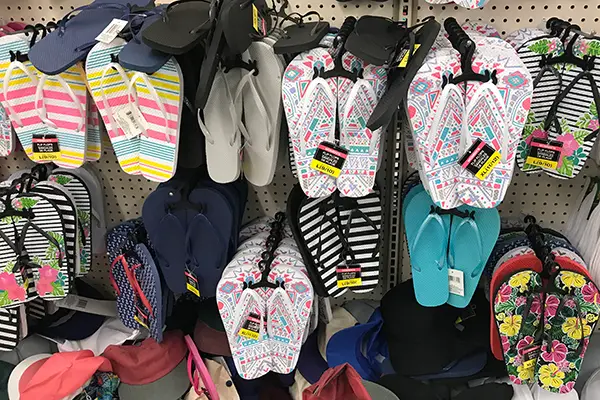 3 – Flip Flops
Whether it's for your sister or for your kids, flip flops are one of those items no one ever seems to have enough of. You might want them for a trip to the beach or water park, or maybe just to putter around in the yard. Regardless, flip flops can be cute, functional, and oh-so-easy to clean so they're a great gift for anyone (as long as you know their shoe size). The great news is that the dollar store has a lot of up-to-date styles and looks to choose from in a wide selection of sizes, so you can give them an awesome gift for just a buck!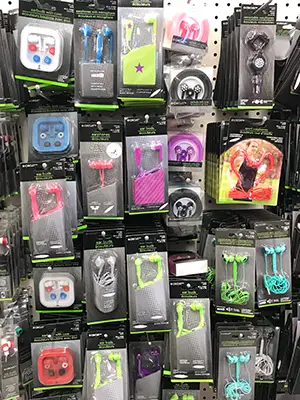 4 – Headphones
We don't know why the kids are constantly complaining that they need new headphones, but they do seem to need new ones fairly regularly. So if you've got a youngster, or not-so-youngster, in need of a new set of ear buds, the dollar store may be just the place to shop for this useful and thoughtful gift. Whether they're a gift for an athlete, a dj, or just someone with a long commute, you'll probably find the perfect set at the dollar store.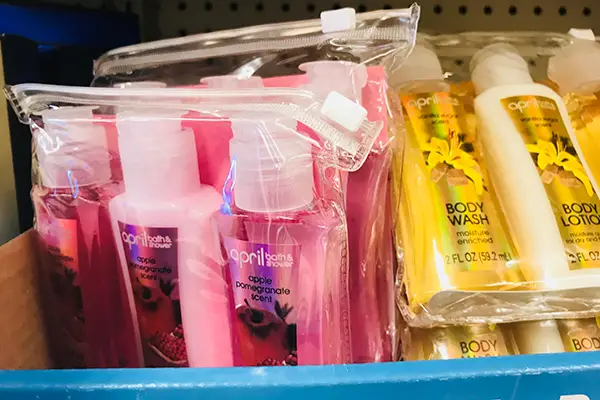 5 – Toiletry Gift Sets
If it ain't broke, don't fix it. The toiletry gift set, often filled with body wash, lotion, and body spray, has been a time honored gift precisely because it's the sort of treat people generally don't give themselves. They also make a great gift for people you may not know well, as everyone seems to love them. Luckily, this is a go-to gift that is considerably more affordable at the local dollar store. They'll think you spent ten times what you did, and don't worry, we'll never tell!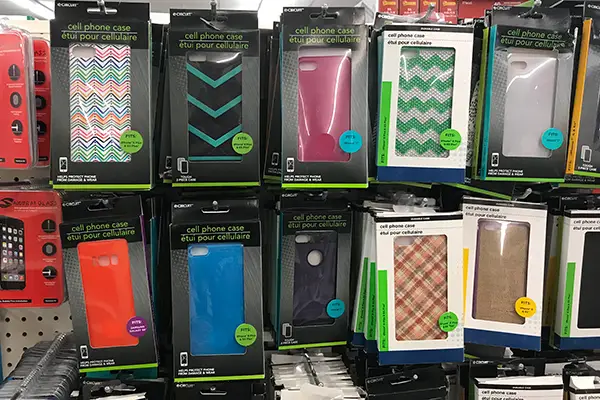 6 – Phone Cases
The phone case has become almost as style statement as the purse and some people change theirs with their outfit each  morning. If you know a phone case addict, you can add to their collection the next time you give them a gift by perusing the huge selection at the dollar store. You'll get points for giving them such a thoughtful gift, and they'll never know that you saved a bundle by grabbing this useful present at the dollar store.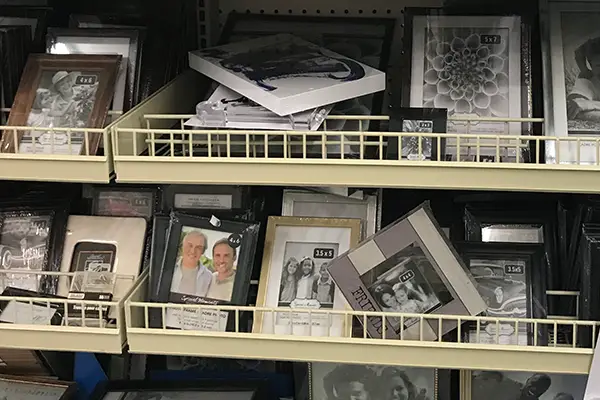 7 – Picture Frames
Sure, everyone knows that dollar store picture frames are a bargain, but we've noticed that people generally aren't able to pick out a dollar store find from a more expensive photo frame. The great thing about frames as a gift is that you can put a personal photo in them and make them the ultimate in thoughtful gifts without breaking the bank to do it. They'll never know you grabbed it at the dollar store!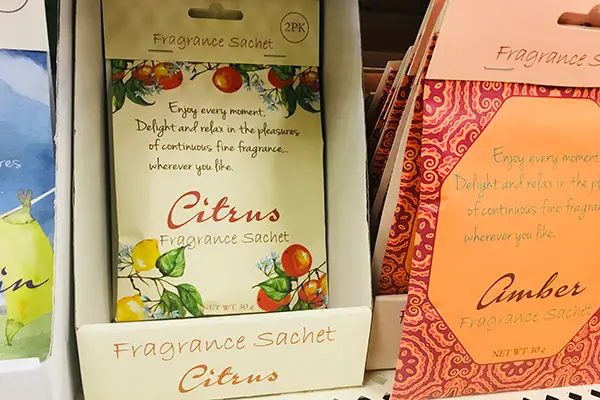 8 – Sachets
These are a great gift because they're one of those thoughtful items we so rarely treat ourselves to. Whether you know someone with a preference for a certain scent, or if they're a gift for someone you don't know well, these are a versatile and thoughtful gift that you can pick up at the dollar store without anyone being the wiser! Thumb through the selection of aromas and pick your favorites, if you love them, so will your recipients!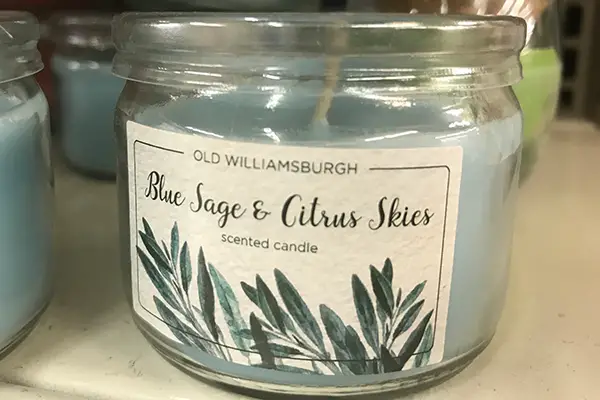 9 – Scented Candles
Scented candles have been a standby gift for decades for a reason, and that is that they're almost universally useful. We've probably all dropped a pretty penny on a scented candle here or there, but there's no reason to empty your piggy bank just to have a great smelling house. The dollar store has scented candles that look and smell like they come from somewhere much more expensive, and that's why they make a great gift for the people you're buying for.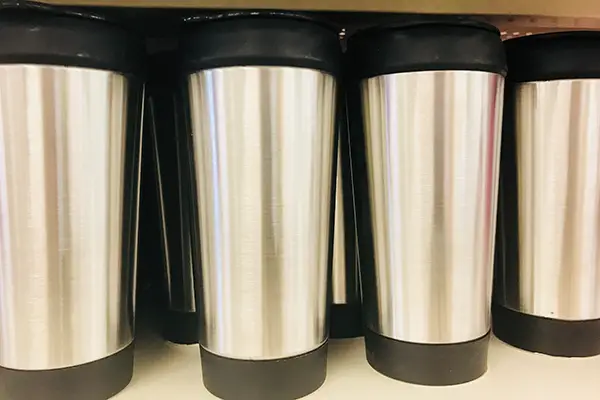 10 – Insulated Coffee Mugs
Even if you're not a coffee drinker, you probably know one. And if there's one thing they love, it's more coffee accessories. Pick up a spiffy insulated coffee mug and they'll be thanking you on tomorrow's morning commute. This is a gift that says practical thoughtful, and those are usually the gifts we remember the longest. The dollar store has a great selection of insulated mugs that will make perfect gifts for the coffee drinkers in your life, and don't worry, they'll never know you got them on the cheap!