If you are into craft projects and looking for some great ideas, then here is some inspiration. Dollar tree stores have a wide range of items that you can purchase to do some exciting projects. You can buy some simple products and turn them into nifty things to use around your home.
Here are some simple things you can buy and the dollar store and make yourself.
Cookie Sheet Organizer
If you are the kind of person that likes to keep your place spick and span, then this is a fantastic idea. You can buy a cookie sheet and make it into an organizer. The metal makes an easy fix by using magnets to hold notes of paper. Attaching the cookie sheet to a piece of wood makes it easier to fasten to the wall.
Labels 
Labeling items in your home to locate them more manageable is a brilliant idea. It makes it much simpler to find what you are looking for when you need them. You can buy labels for cheap at most dollar stores. 
Coaster Ideas
Dollar stores sell lots of small nick-nacks that can decorate items like coasters. You can buy them online if you can't find them in the store, so locating them should be easy. You can glue beads onto coasters for a festive or exquisite look.
Rubber Mat Wall Art
Using a rubber mat as art on your wall is genuinely creative. I must say that this idea is positively thinking outside the box. I know for a surety I probably would have never considered doing something like this. However, if you can find a nicely decorated rubber mat, then you are good to go. Visit a dollar store for your stylish rubber mats.
Laundry Basket
Turn a lousy looking laundry basket into a work of art using some colored rope from the dollar store. The result will be a beautiful looking basket that pops. Don't hold back on the colors; make the design your own.
Thumbtack Art
Thumbtack art is a creative way to express your talent. Purchase thumbtacks at any dollar store for a simple yet creative way to turn a blank piece of wood into fine art. You can find thumbtacks in many colors, so acquire many colors variety is the spice of life.
Mirror Candle Holder Ideas
The dollar stores sell mirror candle holders at a low price. You can use these candle holders to create boxes that can hold various things. Using these mirrors as planters, vanity boxes, or something similar can make a space look fabulous. Be sure to use some soft material to prevent the glass from damaging surfaces. 
Locker Bins
Locker bins are handy accessories to store lots of stuff you want but have no place to put them. The locker bin themselves are still visible to you based on where you place them. If you have them visible to the eyes, a good idea may be to paint them in a color that looks ideal. Some right colors are gray, black, or other vintage colors.
Glass Holders With Knobs
Dollar stores have some fancy glass mirrors that you can transform into many projects. Some ideas for these mirrors include making cake and cupcake stands. You can stick them to the wall and use them to hang small items. You must also purchase knobs to stick onto the glass. 
Planters
Planters usually come in simple colors that bare. You can take these same planters and design them to stand out. A little paint and some colored tape will go a long way to make these planters look beautiful. 
Vase Transformation
You can buy plain glass vases for low prices at the dollar stores. These vases are a blank canvas, just waiting for you to use your imagination to make them extraordinary. Bright colors are a go-to to make these vases a focal point and talk piece.
Floral Marbles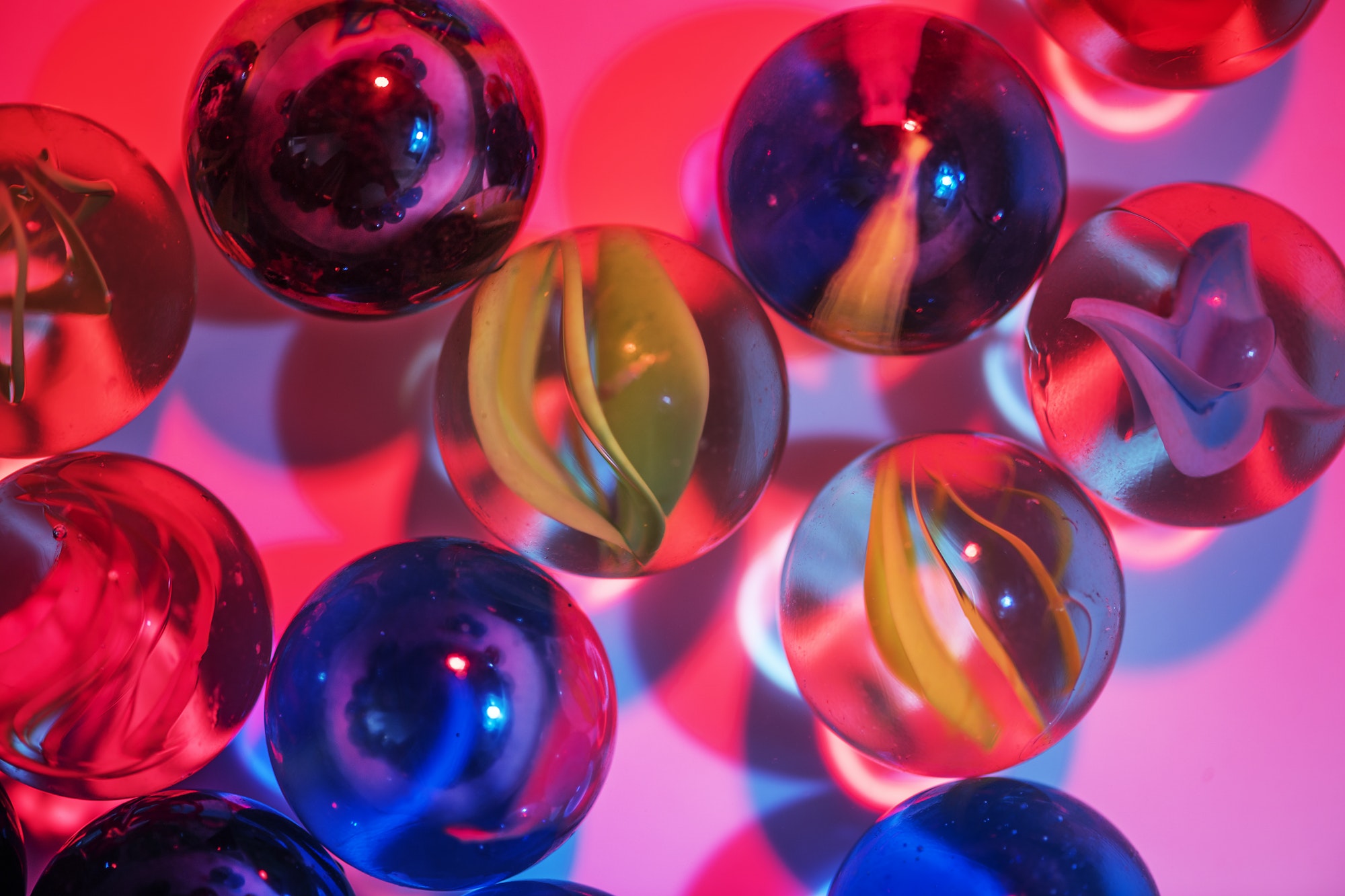 Floral marbles made of glass can make exciting craft material. If you use your imagination, you can turn them into a magnet style ornament. The dollar stores sell these marbles at a very reasonable price. 
Flip Flop Makeovers
Flip flops are the type of product that can take on so many designs. You can use almost anything to design a simple pair of flip flops. You can also find many products at the same dollar stores to decorate the flip flops. A great example is fake flowers and pompoms. 
Shopping at the dollar store just got even better with these great ideas. It only shows what can be done for cheap if you think outside the box and have a vivid imagination.