If you're looking for good deals, then you're at the right spot. We're about to highlight the best items you can buy at the dollar store. Dollar stores are the best place to go when you need something but don't want to spend money. The items on sale usually vary from snacks and drinks to cleaning products and other household goods, so there's sure to be something that you'll love at a price you can afford. 
This article will explore what the best dollar store items are and why they're so great.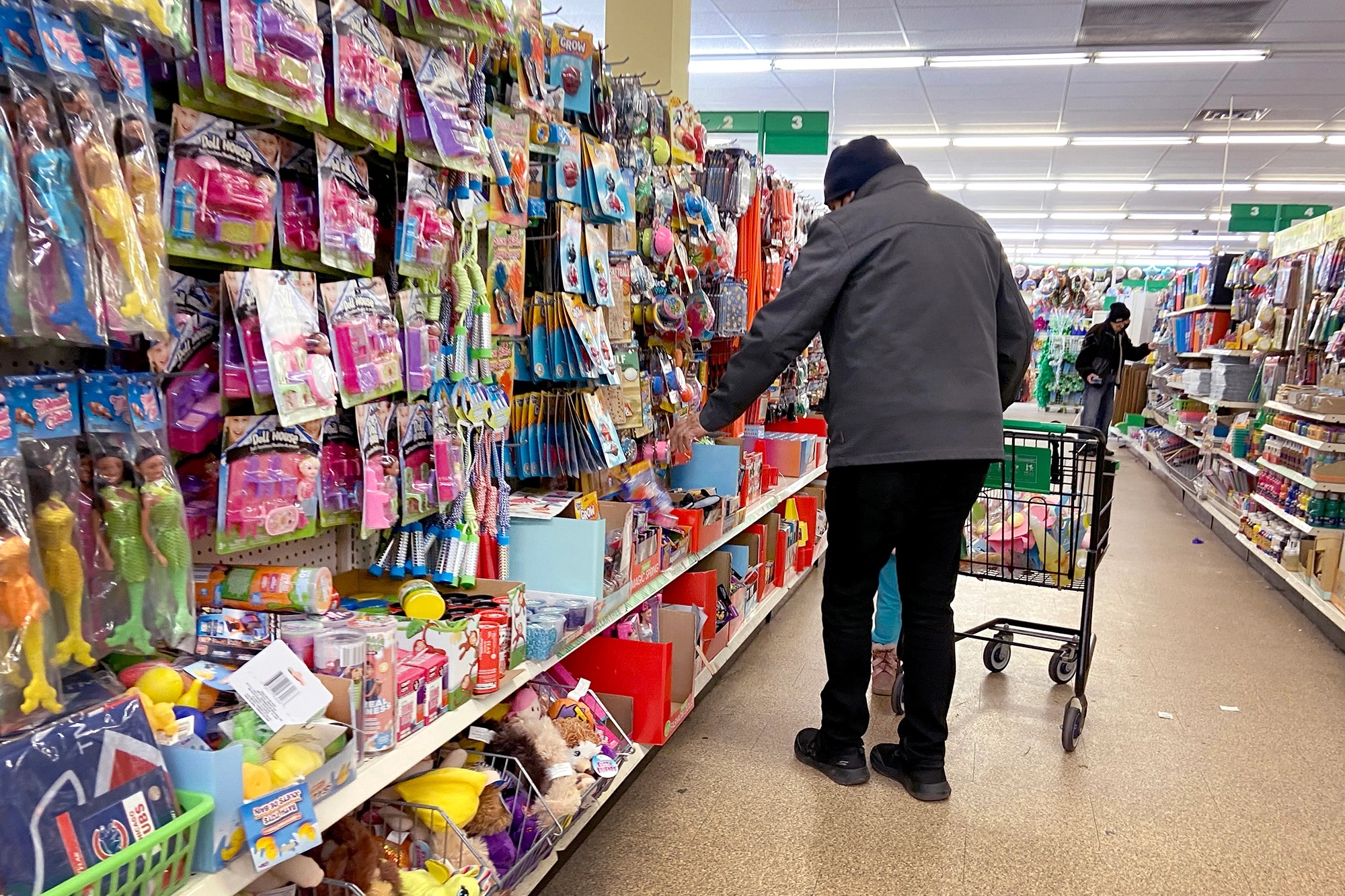 Best Selling Books
Books are a great deal at the dollar store because they are often brand new and may have been part of a previous promotion by the publisher. If you are looking for books to add to your collection, this can be an inexpensive way to get them. 
You can typically find children's books, fiction, and textbook materials. It is always best to double-check the book's condition before you buy it–some of these might have scratches on them or missing pages.
Cleaning Supplies
The dollar store is the perfect place to stock up on cleaning supplies! Many people don't think about buying cleaning supplies at the dollar store, but it's a great place to find some cheap items that are still effective. 
You will be able to get your hands on things like dish soap, toilet cleaner, or even laundry detergent. The prices are very affordable, and you won't have to spend a fortune at the grocery store.
You can find everything from household cleaners and disinfectant wipes to sponges and dish soap. Dollar stores also have a variety of toiletries on hand, such as shampoo and soap for the whole family. 
If you're looking for laundry detergent, scrubbing bubbles, or dishwasher pods, you'll likely be able to find what you need here too.
Cookie Sheets
Cookie sheets are one of the most valuable and versatile items you can buy at the dollar store. They can be used for baking cookies, roasting vegetables, or even making breakfast. They're a great addition to any kitchen storage.
Dollar store cookie sheets are usually a little tough to clean. I recommend using a non-stick cooking spray and wiping it off with a paper towel. 
If you want to prevent your cookie sheets from being a greasy mess, try lining the pan with parchment paper or a silicone liner before you bake.
Art Supplies
Many people say that you should always buy your art supplies at a specialized store. However, I have found that the dollar store also has some fantastic deals on art supplies. 
I have been able to find everything from pencils and markers to sketch pads at the dollar store. Art is expensive, so it's nice to be able to save a little money on my supplies.
Dollar stores are a great place to get supplies for art projects. They often have children's craft sets that include painting, drawing, and coloring supplies that would be hard to find elsewhere. 
You can also find inexpensive glue and glitter and brushes of all sizes. You can also find some items for adults, like frames for pictures or home décor items.
Dish Towels
One of the best items you can buy at the Dollar Store is dish towels. These are great for when you have a spill on your counter and need something to use for cleanup. 
They are also handy because they are cheap and can be thrown away without any guilt when they wear out. I always buy dish towels at the dollar store. They are thinner than the ones from the grocery store, but they work just as well, maybe even better! The sheets are light and manageable, and you can usually get two or three for a buck. You really can't beat that.
Mugs
Mugs are a great item to buy at the dollar store. They're easy to store and can be used for almost anything. You can make coffee in them, use them as a vase for flowers, or make ice cream sundaes. Mugs also come in so many different patterns and styles that you're bound to find one that you'll love.
There are many different types of mugs available at the dollar store. There are basic mugs that can be printed with a design, personalized mugs with someone's name on them, and travel mugs that can hold your favorite drink.
Flashlights
I recommend that you pick up a few flashlights at the dollar store. They are perfect to have on hand when the power goes out or during a power outage. I also like to have one in my car. Flashlights are great for emergencies, and they are often sold at the dollar store so go check them out!
Flashlights are available in many styles, but I recommend LED flashlights which are the most affordable and reliable. They are also durable and will last longer than traditional flashlights.
Flip-Flops
The dollar store is a great place to buy cheap flip-flops. You may not be able to find every type of flip flop, but you can get some different and exciting styles that are only one dollar. 
It is a great way to always have a pair on hand when you need them. You can find many different styles and colors to fit your personality. They are perfect for the summer months if you don't want to wear regular shoes or sandals.
Flower Pots
There is no point in spending a lot of money on flower pots when you can get the same result from a dollar store. The pots are durable and easy to clean. They're also available in many different colors, which allow you to customize your garden according to your taste.
You can also find flower pots that are frost-proof to be used year-round. These pots usually come with a plastic tray to hold dirt and water, which can be easily taken out when it needs to be cleaned. It is a good option if you're looking for a cheap yet sturdy pot.
Disposable Baking Pans
Disposable baking pans are a surprisingly helpful item to have around the house. They can be used as cooking trays, food containers, and more. They're also perfect for parties because you can use them as your baking sheet.
You don't have to buy a pricey set of disposable baking pans when you can buy one at the dollar store. I like to keep a few on hand because they can come in handy for any occasion. For example, I just used one to make some homemade brownies so that I could transport them without worrying about sticking and breaking.
Final Thoughts On Best Items You Can Buy At The Dollar Store
So there you have it, the ten best items you can buy at the dollar store. As you know, dollar stores are a great place to find inexpensive items. You can buy everything from household goods, electronics, food, and even clothing at many dollar stores. There are usually different types of stores in one area, so when you're looking for something specific, check out more than one store.