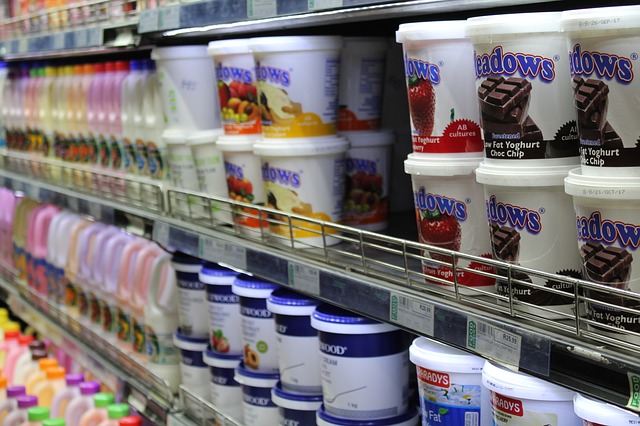 This may come as a shock, but not everything is a bargain at the dollar store. We know, we know, but it's true! You have to compare unit prices, keep a close eye on quality, and always do your homework on how a brand's dollar store version of a product stacks up against a traditional grocery store. But still, there are some incredible bargains at the dollar store if you know which items are dollar store must buys. So we've compiled a list of items you should always head to the dollar store for if they end up on your shopping list.
1 – Party Supplies
Yes, these really are a deal. Big ticket party items like colored plastic silverware, paper napkins, plastic tablecloths, paper cups, decorations, and balloons are almost always heavily discounted at the dollar store. Big box stores mark prices for some of these items way up, and sharp shoppers know they can get usually get the best deals on party supplies at the dollar store.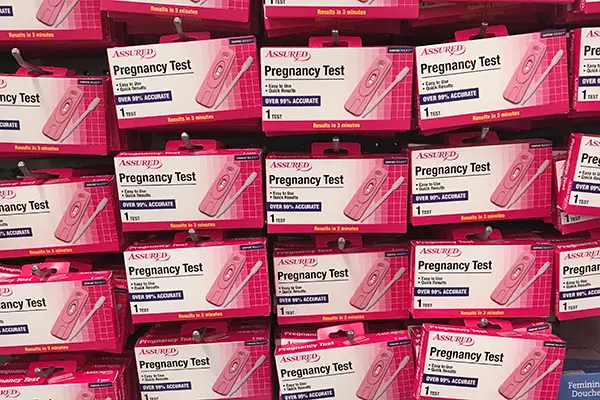 2 – Pregnancy Test
You may not have been expecting this one. (No more puns, we promise!) But pregnancy tests at the dollar store are indeed a very serious deal. Price mark ups on pregnancy tests can be very large at traditional grocery and drug stores, so if you anticipate needing to know if you'll hear the patter of little feet, the dollar store is the place to go!
[adinserter block="8″]
3 – Glassware
If you're in need of more glassware, the dollar store should be your first stop. The dollar store usually has a good selection of drink glasses and tumblers to keep your kitchen cupboards well stocked. And if you need specialty glass items like beer steins or wine glasses that you know you will only need occasionally and are not sure how you can justify the expense of buying them, the dollar store is a no-brainer.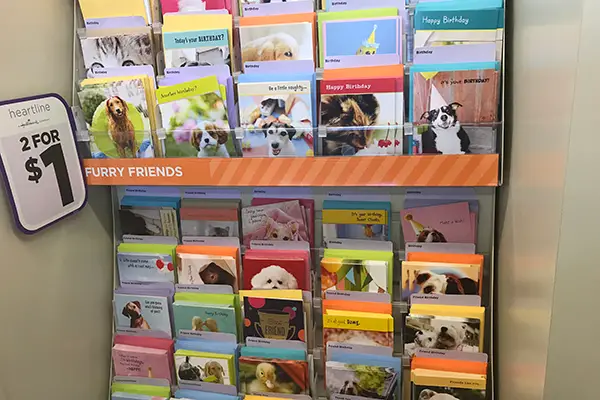 4 – Greeting Cards
We all might agree that we're spending far too much money on greeting cards, but no one wants to be the one to show up for Grandma's birthday without one! The solution is as close as your local dollar store. Most dollar store greeting card selections have grown exponentially in recent years and you should be able to find something for any occasion. Weddings, birthdays, funerals, baptisms, bar mitzvahs, and graduations–you name it, the dollar store probably has you covered.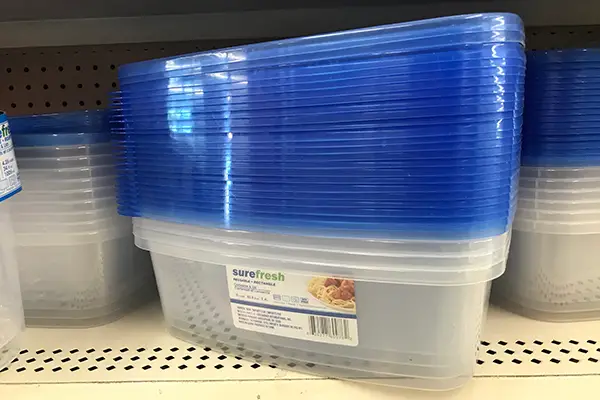 5 – Plastic Storage Ware
We all desperately need a plastic food container to store last night's lasagna, and the dollar store has our backs! With a broad selection of shapes and sizes, the dollar store has the plastic food storage ware we all need to store our leftovers. Your local dollar store may even have storage ware from the same name brands you'll see at a conventional grocery store, just much much cheaper!
[adinserter block="8″]
6 – Socks.
Yes, we said it. Socks. There are few places that can beat the dollar store for sock prices. With a massive variety of sizes and types, you should check your local dollar store before you head to the mall. Your wallet will thank you!
7 – School Supplies
We've all seen the list of supplies the little ones need before they head back to school, and we've all felt the massive headache when we see the receipts after buying those supplies at the local office store or big box retailer. The local dollar store may be the answer to your school supply headaches. So for your crayon, pen, pencil, and notebook needs, check the dollar store shelves!
[adinserter block="8″]
8 – Lint Rollers
We all deal with lint on our favorite clothes, and we all need some lint control from time to time. The dollar store has figured out how to help us all out, offering lint rollers at the tough to beat $1 price point. So whether you're fighting a shedding sweater or a shedding cat, head to the dollar store for all your lint rolling supplies.
9 – Reader Glasses
No need to adjust your glasses, we definitely just included reader glasses on our list. These are a great deal at the dollar store, and they're a deal you're unlikely to beat anywhere else. The cat is out of the bag on this one, though, so make sure you take a good hard look at your readers before you head to the check-out, because they get picked over pretty quickly by the mobs of people who know what a bargain these dollar store readers are.
10 – Gift Bags
You may have heard this one before, and this one is the real deal. Gift bags are quite a bargain at the dollar store. Dollar store gift bag selections seem to grow bigger by the year and you'll even find your kids' favorite cartoon characters and superheroes on some of them. Now if you can just keep these bags in good shape to reuse year after year, you'll stretch your dollar store bargain buy even further!